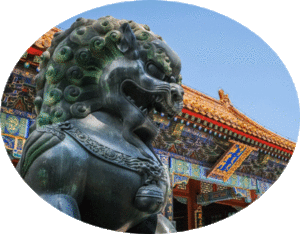 Chinese Mandarin Language School
What is the price?
€100
for a module of 120 periods (10 months)

Reduced price: 50€ For whom?
Come and learn Mandarin at IAPS.
Are you curious or intrigued by a language that has no alphabet, but a different writing system?
Do you wonder how a language with a reputation for difficulty can be spoken by over a billion speakers?
Are you fascinated by this ancient culture, which is little known to us, and yet holds many lessons? Or would you like to better understand this country and its culture through its language?
Are you looking for a linguistic and cultural change of scene? Do you like to take up challenges by studying new languages and opening up to other cultures?
Then this course is for you! Don't hesitate to join us.
Next course session:
September 2023
Modules of one evening per week.
Level UE1 – beginner :

Monday evenings from 6:45 pm to 9:30 pm
from 4 September 2023 to 24 June 2024

Level UE2 :

Wednesday evening from 6:45 pm to 9:30 pm
from 6 September 2023 to 19 June 2024
Level UE3 :

Monday afternoon from 16:45 to 18:30 (and Friday evening by videoconference for 1 hour to be agreed with the teacher)

from 4 September 2023 to 24 June 2024

For further information: chinois@iaps.be
This lively and dynamic Mandarin course is intended for beginners and offers a first contact with the language. It will introduce them to the learning of this language through three aspects: oral, written and Chinese culture.
While respecting the specificity of Mandarin, the course will focus at the first level on the fundamental knowledge of the language, based on simple oral and written tasks referenced in the A1 level of the Common European Framework of Reference for Languages (CEFR). Students will gradually acquire simple vocabulary, the basic structures of the language and its linguistic specificities. At the second level, the course will consolidate the basics and deepen the knowledge acquired at the first level through language acts referenced in the CEFR A2 level. The third level is a continuation of the previous levels and will further develop what has been learnt, with a particular emphasis on practice and enriching all aspects of knowledge of the language (in particular by extending vocabulary and sentence structures), through activities referenced between CEFR levels A2 and B1.
More specifically, at the oral level, the course will propose at the first level an introduction to the sounds of Mandarin (in particular through the recognition and acquisition of the phonemes and the four tones of Chinese) through practice and real-life situations. The course will use the "pinyin" system, the official transcription of Chinese writing in China. The sounds of the language will therefore be gradually acquired through active practice, with the course also highlighting the difficulties for French and English-speaking learners. The focus at each level of the course is therefore on listening comprehension and oral interaction, but also on pronunciation.
In terms of writing, the course will provide a basic understanding of writing with an introduction to Chinese characters, their composition and specificities, and will focus on both character recognition and production. The learner will be expected to have both a passive knowledge (for reading comprehension) and an active knowledge (for writing production) of a limited list of common characters adapted to each level and overlapping with the lists of the official HSK Chinese assessment test.
Finally, this course will also emphasise the cultural dimension, knowledge of which is essential for making contact with a Chinese speaker while respecting and understanding his/her codes and values. Cultural references and aspects of Chinese society will thus be dealt with in class according to the students' themes and interests: Chinese astrology and the way of dealing with time, the origin of Chinese characters, the numeral system and the way of counting with the hands…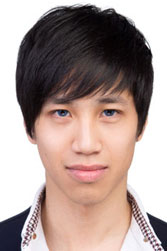 Pascal VO
Professeur de Chinois
Holder of a master's degree in oriental languages and literature with a specialisation in Chinese studies, this Chinese teacher has been trained throughout his academic career in Far Eastern Asian studies at various Belgian universities (ULB, KULeuven and UCLouvain). Having obtained a specialization scholarship from WBI (Wallonia-Brussels International) and FNRS in partnership with CSC (China Scholarship Council), he also studied Chinese language and culture for two years in two universities in China: at FDU (Fudan University – 复旦大学) in Shanghai and at ZJU (Zhejiang University – 浙江大学) in the city of Hangzhou. As a result of his studies and his stay in China, he is now keen to share this wonderful language with its multiple specificities and the rich culture that accompanies it, while emphasizing multiculturalism and interculturality.
Prerequisite
For EU1 level :

Courses for beginners. No prior knowledge is required.

For EU2 level : Have successfully completed a UE1 level (CEFR A1) of Mandarin at IAPS or another school or pass a level test to verify that the UE1 level is acquired. This corresponds to the success of HSK1 (of the second edition) and the active knowledge of about 150 characters.
For EU3 level : Have passed a UE2 level (A2 CEFR) of Mandarin at IAPS or another school or pass a level test to verify that the UE2 level is acquired. This corresponds to the success of HSK2 (of the second edition) and the active knowledge of about 300 characters.
Course level
UE 1 – Level A1 (Discovery Level). By the end of the UE1 level, the student will have acquired a basic use of Mandarin. He will be able to understand simple oral or written messages (or to recognize keywords and select relevant information from more complex sources) through concrete topics of everyday life. The student will also be able to produce very short simple oral and written texts.
UE2 – Level A2 (Survival level). At the end of UE2, the student will have acquired a survival level of Mandarin. He will be able to cope in a basic way in a Chinese-speaking environment in simple and common situations of everyday life (for example by taking part in very simple conversations) and to make himself understood using correct basic sentence structures both orally and in writing.
UE3 – Level A2+/B1- (Level of beginning of autonomy). At the end of the UE3 level, the student will have acquired a more active use of Mandarin and a more spontaneous and natural practice. He will be able to manage without excessive effort and with relative ease in a Chinese-speaking environment in common but varied situations of everyday life (for example by expressing his opinion in a simple way or by producing a simple and coherent speech) and to make himself understood using more complex sentence structures both orally and in writing.
Additional information on the organization of EU3 level courses for the start of the 2023 academic year:
Most of the course will be face-to-face, but an additional hour by videoconference will be given each week on Friday evening (the precise time will be determined with the students during the first class of the year). Note that auditory and oral skills will be practiced exclusively in class. The hour of videoconferencing classes will be devoted to cultural issues as well as the study of the writing system essential for reading and writing skills.
Activities and topics covered in Chinese class in the different levels:
1. Develop language skills (both oral and written) through fun and concrete activities focused on everyday life:
Greeting and introducing oneself or someone in one's social or family circle;
Talk about your country of origin;
Talk about their studies and profession;
Talk about your family;
Talk about your tastes and preferences and express yourself about your passions and hobbies;
Completing a form ;
Use standard survival phrases in a Chinese-speaking context;
Talking about one's schedule: a general day or a typical week;
Talking about past experiences, present habits or future plans
Talk about eating habits;
Talk about time, seasons, holidays or situate events (e.g. a birthday) in time (in the past, present or future);
Convey greetings and present greetings;
Talking on the phone, leaving a voicemail message with your phone number, asking friends out, setting up a meeting and declining an invitation or rescheduling a meeting;
Read and ask for the time, understand shop opening hours and ask for public transport timetables;
Identify and describe a person, object or place and its arrangement;
Ask for directions, explain a route or locate places; Taking public transport;
Take public transport and ask for information about destination, schedule, connections, etc. ;
Organize a trip and book hotels and transport;
Talk about your holidays;
Talking about the weather;
Make purchases (e.g. at the market or in a clothing store), express demands, ask for the price of an item and negotiate the price;
Exchange a purchased item and explain the cause of the exchange;
Going to a restaurant and ordering;
Booking a room in a hotel and giving personal details (telephone, address, etc.)
Go to the doctor, register in the hospital and describe their symptoms;
Exchange money at the bank;
Describe the rules of a public place;
Compare people, objects, places, prices, etc. ;
Explain a problem encountered;
Express the cause and purpose of an action;
Report someone's word;
…
2. Develop auditory competence through listening to authentic materials and develop oral and interaction skills through dialogues and role plays;
3. Understand the writing system through the study of the origin of characters, the basics of writing, the rules allowing easy access to this writing both for the reproduction of sinograms and for their memorization, and thus develop written and reading skills;
4. To understand cultural traits or specificities of life in China through various and varied themes.
Du lundi au jeudi / Monday to Thursday
8H45 à 13H & 17H30 à 20H30
8.45 am -1 pm & 5.30 pm-8 pm